The Cotswolds
I've uploaded some pictures taken during Rose and my week's holiday in the Cotswolds. The weather was particularly changeable for the week, but we still managed to have a good time and make the most of the stay. We visited several villages and towns nearby where we were staying, and spent a lovely day in Oxford.
The photos I take in dull weather are, by and large, fairly dull themselves; therefore, there are few online. This reflects my lack of skill rather than any lack of beautya or activities we enjoyed in the are.
My still-fairly-new satnav unit came into its own on this trip, taking us successfully to everywhere we wanted to go. It was a major time-saver, obviating the need to plan a route in advance. Though, I'd still want a map in the car, just in case, you know…
We ate in two particularly good restaurants. The first was Pierre Victoire in Oxford, who have a great tasting (and fantastic value) lunchtime menu. The second was the Clanfield Tavern in Clanfield where we enjoyed well-presented classics with good service. The restaurant can be found on the corner of the Black Bourton and Bampton Roads in Clanfield1.
The cottage was small, but the garden large.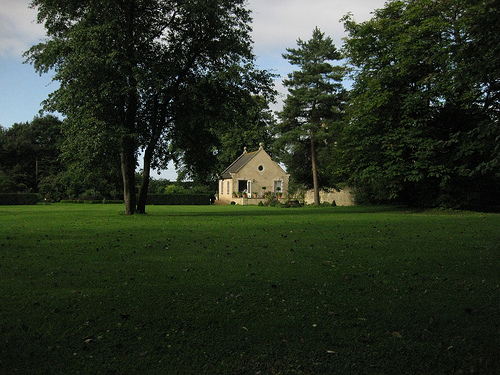 On the Thursday we visited Oxford and were fortunate to choose the sunniest day. Oxford has beautiful buildings even framing its back-streets, down one of which I captured this specimen.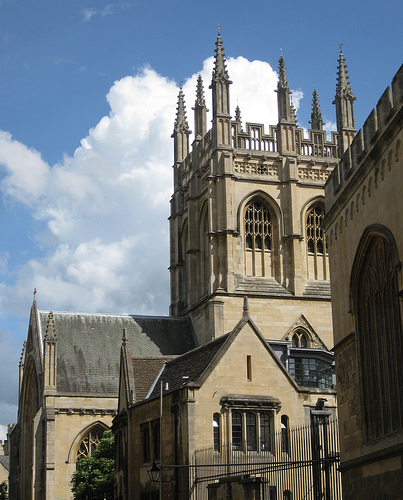 Obviously, being at "Garden Cottage", I couldn't resist a couple of flower photos!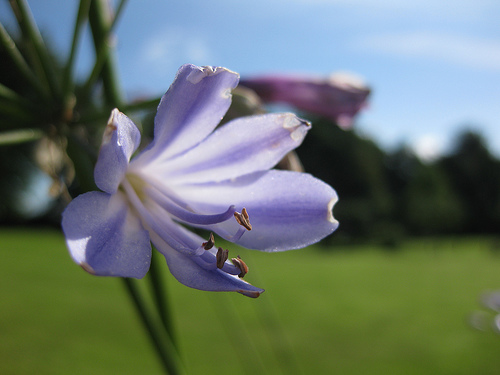 If you'd like to visit the area, I would recommend the cottage. It is small but in a cozy way; perfect for a week, but no longer. It can be booked from Manor Cottages' website. (And, no, there is no affiliate scheme powering this, I just liked the place).
1 In my first version of this post, I stated the wrong name (Inn rather than Tavern). Ooops.