Gardening
A couple of weeks ago Rose and I did some gardening. Well, Rose gardened whilst I sat out in the sunshine and took a photo every now and then. We bought some plants from a garden centre, a couple of which are below.
One of my favourites was a chilli plant; it's so curious looking and wonderfully colourful. Here it is, attempting to hide behind some lavender: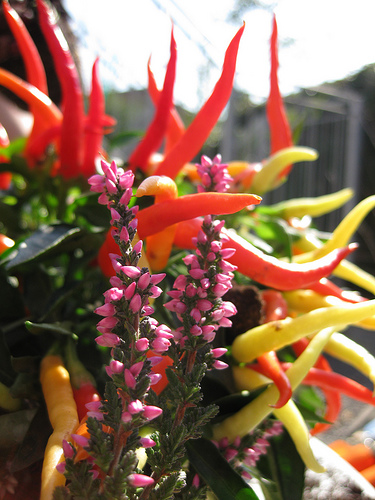 Speaking of the lavender, it is doing well outside the front door. It's a nice restrained contrast to the chilli plant.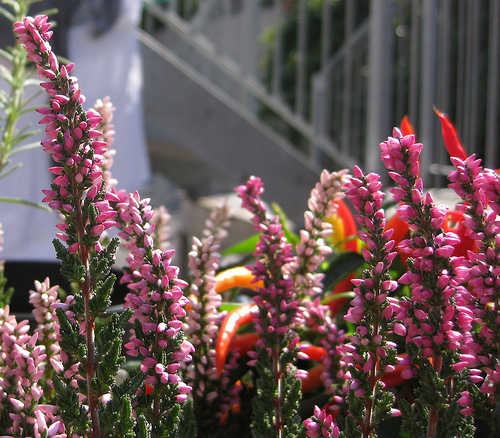 I took these with my new camera, a Canon Ixus 90IS. I think it did well, especially at capturing the colours in the sunlight. In fact, the main downside to the camera is the increase in mega-pixels: as my photos have gone from five to ten, they now take far longer to upload to flicker!